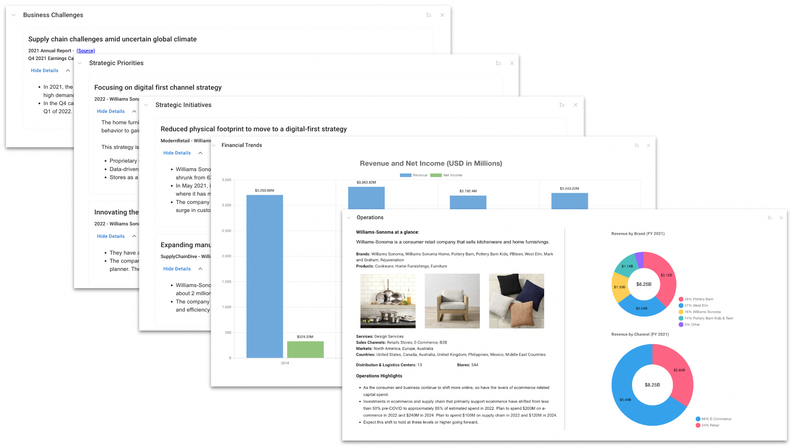 Account Intelligence
Identify your customers' top strategic priorities, strategic initiatives, business challenges, industry trends, and KPI performance in their peer group. Formulate messaging and strategy to make the case for change based on metrics and business impact. Data sourced and continuously updated from 10K's, earnings calls, investor presentations, news, and more.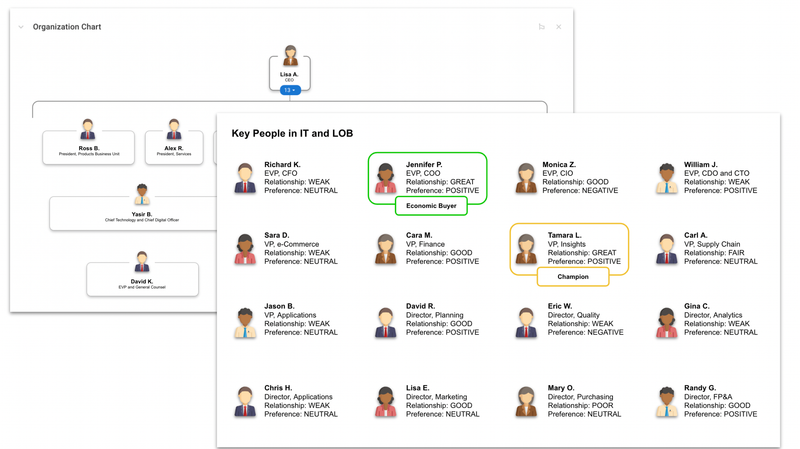 People Intelligence
Identify your buyer personas - the key influencers and decision makers who care about your solution. Avoid "single-threaded" sales engagements by identifying and engaging the right personas at every level. Engage people in context based on their interests, roles, challenges, and backgrounds.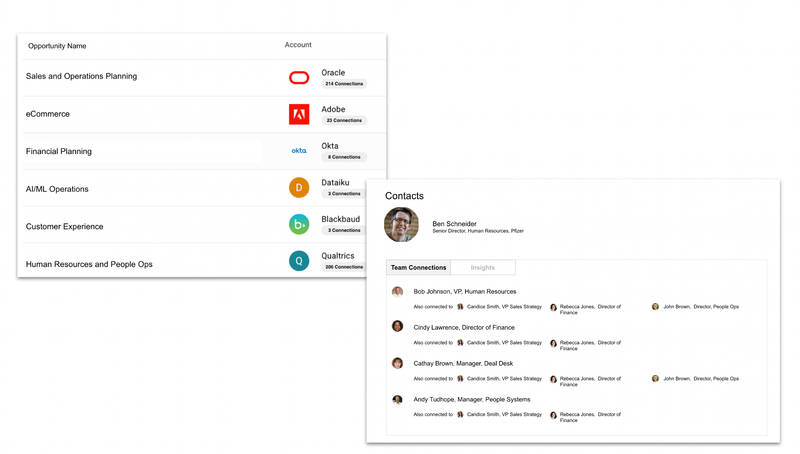 Relationship Intelligence
The rule5 social graph reveals meaningful relationships between your organization and your customers throughout the customer lifecycle. Measure relationship quality at an individual level and company level. Extend visibility and measurement to your ecosystem of partners, advisors, board members, and influencers.